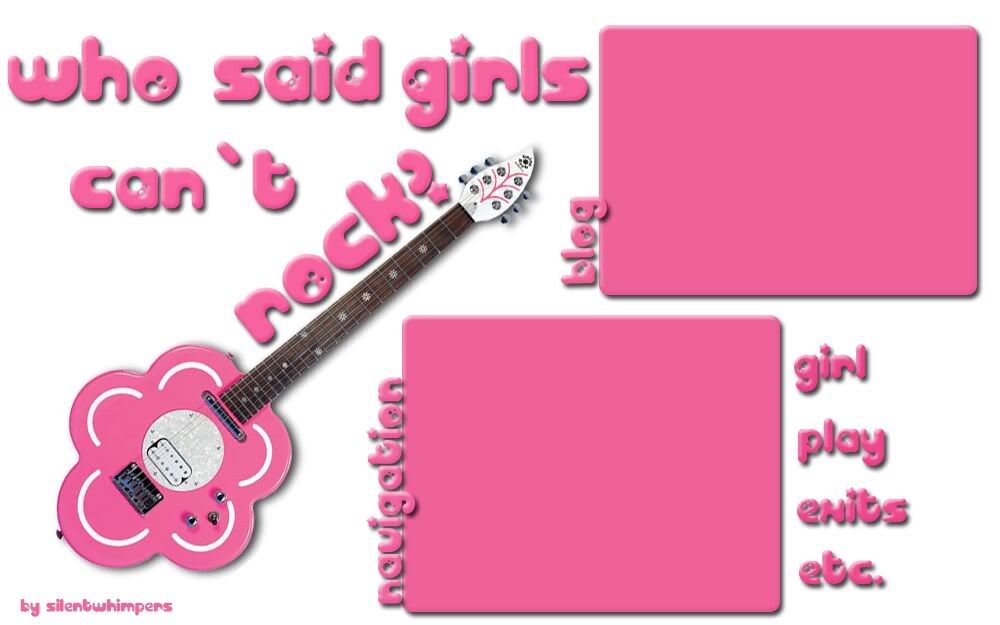 Tuesday, September 01, 2009
Why Good People Don't Win in Elections




Because greedy people who are willing to spend hundreds of millions of pesos for marketing the candidate will not benefit when the person is in office.

I hope this will not be said of the current son of a hero and a former president running for office because at the moment, it is in him we trust. Let us all hope he shall not be led into temptations.

5:44 AM

Wednesday, December 13, 2006
I move on despite being unsure of what's in store for tomorrow. I just move on. Because as long as I believe that that there's a 50/50 chance that it might be a good one, I have to. Or maybe I just end up doing so because I have no choice.

11:13 PM

Thursday, May 05, 2005
Too Late

Her husband is lying on his death bed. She wants to help him. She wants to rid of the pain he's feeling. She doesn't love him. It was an arranged marriage about 40 years ago. It has been a long and lonely 40 years. He provided everything for her to please her and make her happy, but it was never and could never be enough to make her happy.

As she looks at him, she notices that his face seems lonely so she asks what makes him feel sad. He says he has to tell her somthing very important - something he'd been keeping from her for years. She thinks, but cannot decipher what his secret is. He calls an assistant and softly whispers in his ear. The assistant leaves and comes back with a small box. "Open it", the husband tells his wife. She opens the box and sees stacks of old letters and asks what they are for. He looks away. She opens one that seems to be the most recent and starts to read loudly.



Kapag natanggap mo ang liham na ito, sana nasa mabuti kang kalagayan. Matagal na kitang sinusulatan, taon na, ngunit ni isang sagot ay wala akong natanggap. Siguro'y masaya ka na sa piling niya kaya't hindi na kita guguluhin. Nais ko lang sabihin na mahal kita kahit ito na ang huling pagkakataon. Mangingibambayan ako. Doon nalang ako makikipagsapalaran. Hindi na importante kung saan. Huwag mo na din itanong sa mga kamag-anak ko dahil wala akong sasabihan, walang nakakaalam at walang makakaalam kahit kailan. Dadalhin ko ang alaala mo. Mamahalin kita habambuhay. Sana'y maging masaya ka sa piling niya. Nagmamahal, Jose.

She silently weeps as she looks at the date - 1971. This letter was written 34 years ago, when she had her first child with a man she doesn't love. She looks at her dying husband with hate, and at the same time sadness. His eyes say it all - that he's sorry for hiding these letters. She wants to ask him why he's done such a thing. She wants to ask him why he'd kept all these letters from her. But she knows that asking wouldn't change a thing - she's old now and time is running out for her. All she can do now is carry the pain in her heart as she looks at the man she doesn't love, a man she has never loved, dying on his death bed, breathing his last breath.

(Fiction)



11:53 AM

Upside Down

One day you come face-to-face with that one person who singlehandedly destroyed your life. That person said things and did things to destroy you and you recall every single detail of each moment. The pain is still there and the wounds are still fresh. You want to say something, do something to hurt that person. You should slap, hit, and kick the person, you think. You want to tell the world how much that person made you cry for days, weeks, and months. At some point in your life you even blamed that person for your own errors. It is because of that person that you didn't become what you've always dreamed of becoming and you blame that person for not fulfilling your dreams.

You want to do something. You have to do something. But you look at the person and you think of yourself. You're different now. You wear different clothes, you smile now, and you're a different person now. And that person CANNOT hurt you anymore. You look at that person in plain clothes and you think how much money this person earns in a month- not even close to what you earn in a day. The person looks troubled. The person looks at you differently now - the angry gaze is gone and all that's left is a look of a lonely and miserable person. You see that the person is suffering and nothing can alleviate that pain.

That person came back for you -- to say sorry.

What would you do?


"Then Peter came and said to him, 'Lord, if another sins against me, how often should I forgive? As many as seven times?' Jesus said to him, 'Not seven times,
but I tell you, seventy-seven times.'" - Matthew 18:21-22

(Fiction)

10:50 AM

So Much for Your Happy Ending

Did you know that the building permit payment in Quezon City increased by 200% earlier this year? That's approximately about P7,000 for a 120 sq. meters. You probably wouldn't care right now, but imagine yourself a few years from now getting psyched to have your very own house built. You're living a simple life with your 2 kids and you want them to have the best education so you enrol them in prestigious schools. Also, you decide (while you were still living in an apartment) that life would be much comfortable if you bought your family a television set, a DVD player, a personal computer, a laptop, an aircondition, 2 inexpensive cellphones (for you and your spouse), a rice cooker, a microwave, a washing machine, a sala set, a telephone line, and a cable (so you can watch interesting shows other than the local ones). Then boom!

Bureau of Lands employee (in BL cubicle): "P7,000 kapag 120 sq. meters"
Impatiently waits for you to hand over the money.
You: "Bakit napakamahal naman?"
BL employee (getting irritated): "Ganun talaga. Rule yun eh!"
You (checking out wallet): "Pwede bang balikan ko nalang? Kaunti lang dala kong cash eh."
You walk away -- dismayed. You have too many bills to pay. All you ever wanted was a decent home for your family.
BL employee rolls eyes and says for you to hear "Wala naman pa lang pera may papunta punta pa dito. Hmph. Next in line please!"

Oh! I forgot to tell you, in other cities and provinces building permits come free.

(Fiction)

9:39 AM

Wednesday, May 04, 2005
I'm Not a Girl, Not Yet a Woman

Matrona 1: "Hey sister hanap mo naman ako ng cutie na guy. Tagal na ko di nakikipag-date. Plus, enjoy pag may free dinner. Nabubulok na ang beauty ko kaka-guy spotting."
Matrona 2: "Sure! May kilala ko na guy sobrang cute! Single pa! Here, dala ko pic niya, crush ko din toh before eh."
Matrona 1 checks out pic.
Matrona 1: "Huwaw! I like! *giggles*

Next day.

Matrona 2: "Sister, I want you to meet Jo."
Shake hands.
Cutie guy (talks to Matrona 1): "Miss, sigurado ka wala kang bf sa ganda mong yan? "
Matrona 1 blushes.
Matrona 1: "Wala akong bf pero may gusto akong guy. Cute siya. Kaso hindi ko alam kung interesado siya eh. *giggles* Uhm, single ka ba?"
Cutie guy: "Oo naman! Single and searching."
Matrona 1 giggles to the max.

Hot guy wearing a white muscle shirt passes by.

Cutie guy (giggles): "Sisters, I have to go. Type ko siya. (points to hot guy in muscle shirt) Next time nalang tayo magchikahan darlings ah. Nga pala, next time call me Joanna nalang."

Cutie guy confidently walks away swaying his hips and smiling like a young girl in love.

(Fiction)

6:03 PM

Phedophile Dreams - Nakatikim ka na ba ng quince anyos?

The fifty year old balding guy said to his colleague "Check that chick out. She's hot." Colleague adjusts his thick round glasses and says "Which one? The one in a high school uniform?"

balding guy: "Yup! Sexy noh? Astig pag naka-uniform. I can think of over a hundred ways to..."

Colleague: "Tarantado ka pala eh! Anak ko yan eh!"



(Fiction)

5:42 PM

Tragedy in Las Piñas

...hundreds of houses were burnt in a fire accident in Las Piñas...putang ina, may term ba na "fire accident?!"

According to authorities, many have been killed in the fire and many bodies are yet to be found. One woman was crying her eyes out because she says 3 out of her 23 children was left in the flaming house. What's more tragic was when a man, wearing a fitted sando and pekpek shorts, suddenly swallowed a stone and shouted "Darna!"

Shit. It's the end of the world.

(Fiction)

5:21 PM

Tuesday, May 03, 2005
Philippines

How do I love thee? Let me count the ways.

1. You were discovered by one Ferdinand and corrupted by another one.
2. Your national hero is constantly questioned for his heroic motives -- are they still bothered by his height and hairstyle?
3. You have beautiful escapes, but all the people admire are the so-called beautiful Bora and Hollywood getaway Amanpulo.
4. Your hospitable and warm people were once dubbed monkeys and disabled by foreign celebrities.
5. You are currently under US Foreign Watch for being the number one most dangerous spot for media.
6. Your local celebrities are so crazy about sex videos that some even create one for themselves to get their 15-minute fame.
7. You were once prosperous, but several things (in the form of corrupt officials, exploiters, cheaters, and greedy people) pulled you down.
8. You look in the dictionary and Filipino is defined as DH, domestic helper.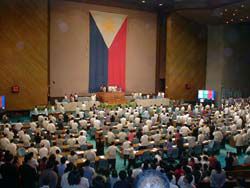 (Fiction)

11:59 PM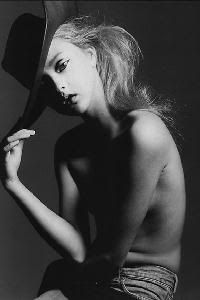 "...emancipate yourselves from mental slavery. None but yourselves can free your mind." - Bob Marley


Get awesome blog templates like this one from BlogSkins.com